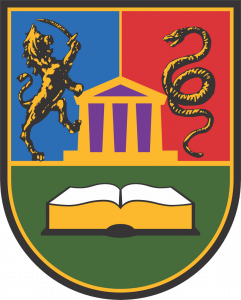 Project PI:
Prof. Nenad Filipović, University of Kragujevac, Serbia
e-mail: fica@kg.ac.rs
The University of Kragujevac, a modern higher education institution, with a student population of app. 20,000 and 1,200 academic staff, embracing almost all major areas of teaching and research and offering a wide range of accredited study programs at Bachelor, Master and PhD levels at 12 faculties. Besides, the University comprises the following centers: University Centre for Career Development and Student Counselling; University Information Centre; Lifelong Learning Centre; Joint Centre for Scientific Research of Serbian Academy of Sciences and Arts and the University of Kragujevac; Collaborative Training Centre, Knowledge Transfer Centre and Creativity Centre. International cooperation as a priority activity of the University of Kragujevac and an integral part of the strategy of internationalization of the University is focused on the establishment and development of cooperation with foreign universities and international organizations dealing with higher education and expanding the network of inter-signing cooperation agreements with new partners abroad, as well as renewing contracts with existing partners.
website: https://www.kg.ac.rs/
Faculty of Engineering, University of Rijeka, Croatia

Project Co-PI:
Prof. Zlatan Car, Faculty of Eng., University of Rijeka, Croatia
e-mail: zlatan.car@riteh.hr
The Faculty was established in the year of 1960, previously named Strojarski fakultet (Faculty of Mechanical Engineering). At the very early stages, only graduate engineers of Mechanical Engineering were educated, and since the Faculty started recruiting graduate engineers of Naval Architecture in 1969/70, it was then renamed into the Faculty of Mechanical-Naval Architecture. Under this name it pursued its activities until 1973, when it was renamed into the Technical Faculty. The initiation of the study for graduate Civil Engineering in 1971/72 resulted in the foundation of the independent Faculty of Civil Engineering in 1976. The Faculty encompasses 11 departments.The departments include 38 sections and 50 laboratories, and the Faculty also has a Computing Centre, a Library as well as an Accounting Division, Procurement Office, the General and Personnel Office, the Student Affairs Office and the Technical Service. Of the total number of 171 employees, 69 are in teaching-research, 9 in teaching and 25 in associate positions, 18 junior researchers, 3 members of staff work on projects funded by the Croatian Science Foundation, and 38 work in the administrative and professional services. 7 employees are outside of the system of the Ministry of Science, Education and Sports, and 2 on professional training, but the Faculty engages a large number of external associates. The Faculty offers undergraduate and graduate university study programmes in mechanical engineering, naval architecture, electrical engineering and computer engineering as well as undergraduate vocational study programmes in mechanical engineering, naval architecture and electrical engineering. It also offers a three-year doctoral study in the area Engineering Sciences, in the fields of Mechanical Engineering, Naval Architecture, Electrical Engineering, Computer Science, Fundamental Engineering Sciences and Interdisciplinary Engineering Sciences. So far, the Faculty of Engineering in Rijeka has delivered 128 PhD and 95 Master of Science degrees. Of the former 2899 Graduate Engineer Diplomas 2335 were in Mechanical Engineering, 311 in Naval Architecture and 253 in Electrical Engineering; and of 1536 Engineer Diplomas 717 were in Mechanical Engineering, 108 in Naval Architecture and 711 in Electrical Engineering. The Bologna programme has produced 691 Master Engineers (282 Mechanical Engineering, 75 Naval Architecture, 303 Electrical Engineering and 31 Computer Engineering), 1061 University Bachelor Engineers (480 Mechanical Engineering, 82 Naval Architecture, 360 Electrical Engineering and 139 Computer Engineering) as well as 335 Vocational Bachelor Engineers (122 Mechanical Engineering, 32 Naval Architecture and 181 Electrical Engineering). At present more than 2000 students study at the Faculty.
website: http://www.riteh.uniri.hr/en/about/
Clinical Hospital Centre Rijeka, Croatia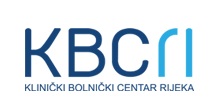 The Clinical Hospital Center of Rijeka is one of five clinical hospital centers in Croatia and is the central hospital in this part of the Republic of Croatia. It is a regional hospital center covering three counties, providing medical care for approximately 600,000 inhabitants. .
At the same time, the Clinical Hospital Center of Rijeka is a teaching and scientific-research base of the Faculty of Medicine of the University of Rijeka. Besides the management and the administrative-technical services, it consists of 18 clinics, 6 clinical institutes, 6 independent institutes, 2 independent departments and the hospital pharmacy. The total capacity is 1,069 hospital beds and it employs 3252 employees. In the Clinical Hospital Center of Rijeka more than 45,000 patients are hospitalized per year reaching some 300,000 hospital days. Around three million outpatient services are provided and some 600,000 outpatient visits, while in the day hospital around 190,000 hospital services are rendered. The Clinical Hospital Center of Rijeka is situated on three city locations (Rijeka, Sušak and Kantrida) and the tendency is to develop it – unite it "under one roof" in the newly built hospital in Sušak.